Helpful Tips & Tricks To Easily Stir A Jar of Natural Peanut Butter
Peanut butter is one of the best foods on the planet, and because my family eats so much of it, I always try to buy the natural butters without added sugar and oil, but it is tempting to just buy the stuff that is already mixed. Every time I open a new jar of natural peanut butter I want to pull my hair out. I usually just get to the point where I say "Ok, that's good enough", even though the jar is still an oily mess and only partially blended.
This was until I decided enough was enough.
I did a bunch of research and experimenting, and discovered that the most popular way to blend peanut butter was with an immersion blender directly in the jar. Sounds a bit scary, and it was. Nobody died, but to be honest, it was messy and required WAY more clean up than it was worth. I'd rather stir until my arm falls out than spend the time cleaning the sticky peanut mess off of those tiny blades.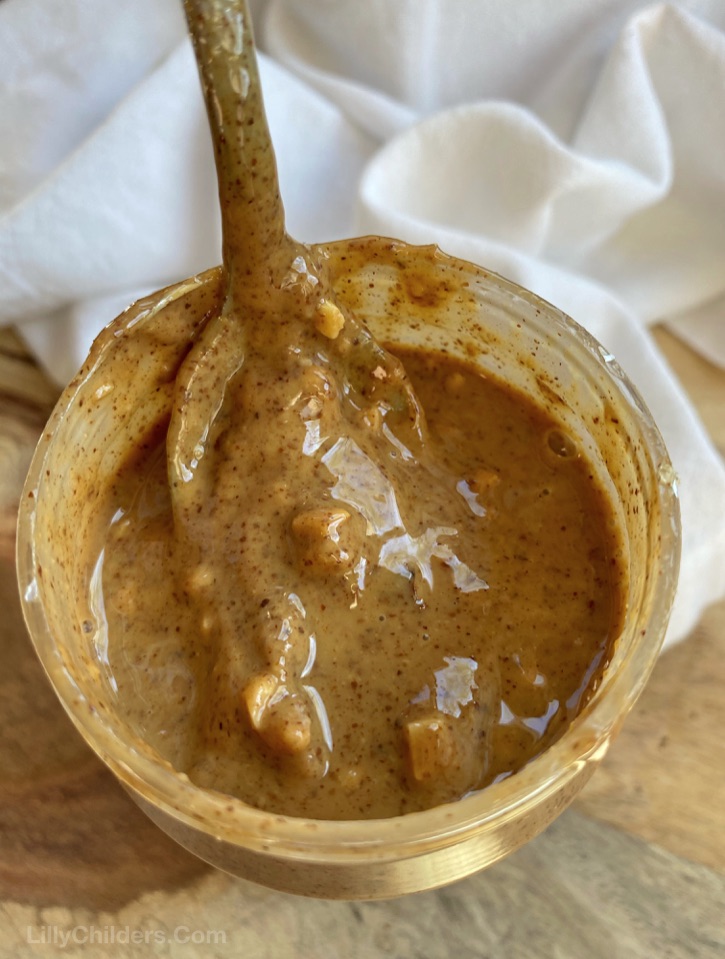 If you have the same struggle as me when it comes to mixing those stubborn jars of natural butter, here are the only two tricks you need to make the blending process effortless and mess free! These simple hacks have saved me from several emotional breakdowns.
The 2 Tricks That Will Make Stirring Natural Peanut Butter A Breeze
Store your peanut butter (or any nut butter) upside down at room temperature for at least 2 days. The oil slowly absorbs into the dry nut butter, eliminating half of the work.
Once you're ready to stir, place the jar right side up into a bowl of hot water and let it sit for about 5 minutes. Remove the jar from the water, open the lid, and use a spoon or butter knife to easily stir. That's it! This should make the stirring process incredibly easy while also helping lessen the amount of oil that escapes from the jar.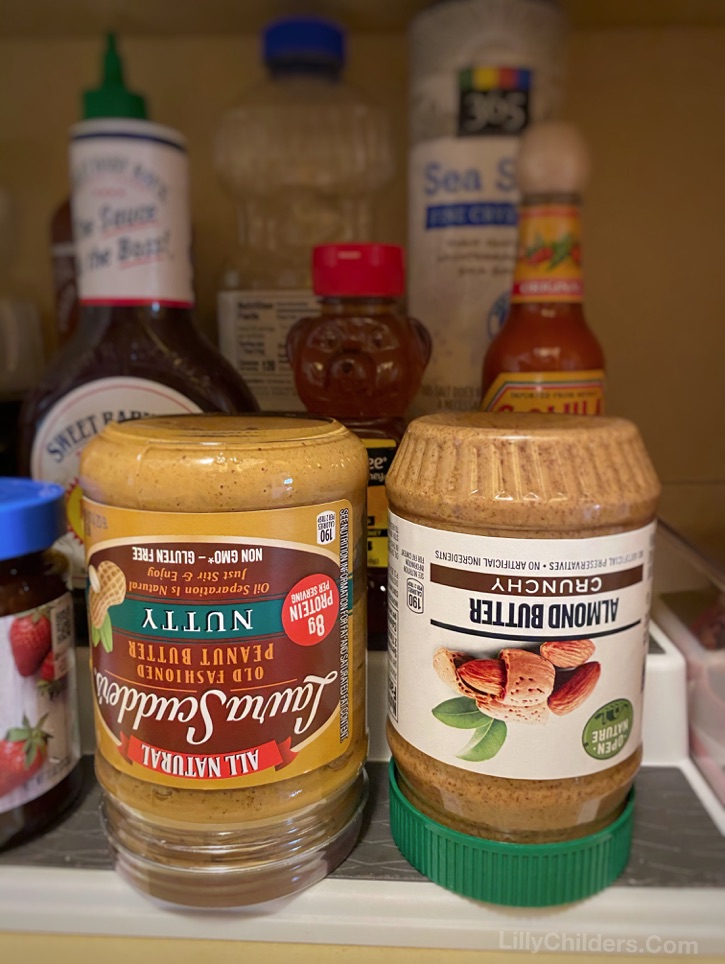 Other Helpful Nut Butter Tips
Another method which is a bit more messy but allows you to customize the consistency of your nut butter, is to pour the oil out into another container that can be stored in the fridge for later. Generally, even with the oil poured out, the top quarter of the jar is the perfect peanut butter consistency and requires very little stirring. Then you just slowly add oil back in as you need it and only have to stir the top portion each time.
After your nut butter has been refrigerated, it is OKAY to microwave it for 15-30 seconds before using it if it's in a glass jar. Just be careful because the oil in the butter heats up really fast. Just a quick 20 seconds usually does the trick for me.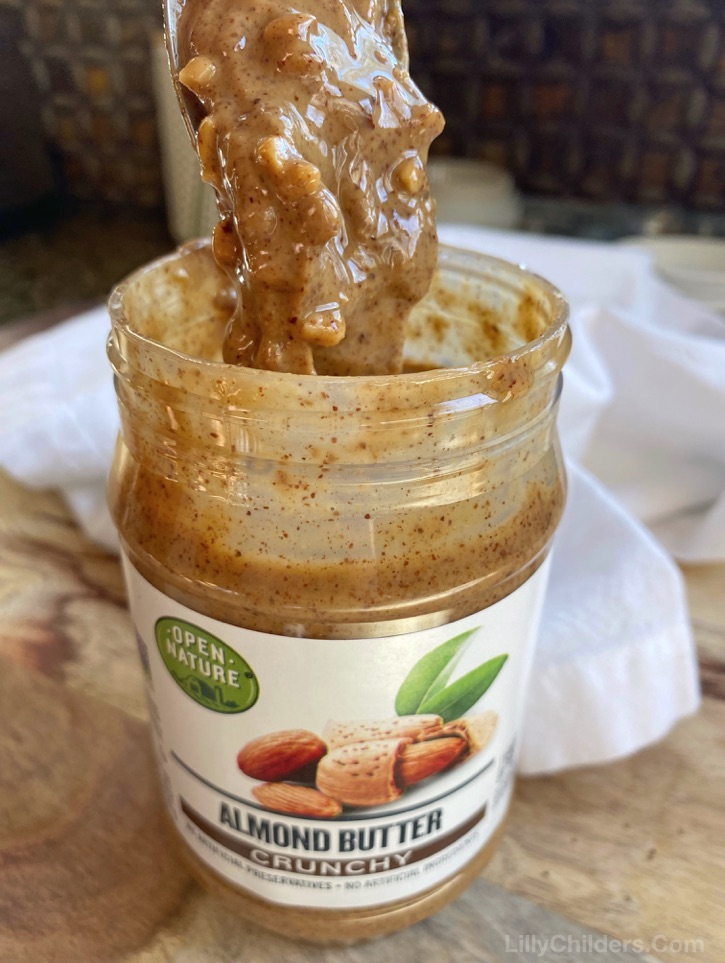 A Few Other Things Every Peanut Butter Lover Should Know
Spray utensils (like measuring cups and spoons) with non-stick spray before measuring out peanut butter for recipes.
Don't throw away an almost-empty jar. Use the peanut butter coated jar to eat ice cream, oatmeal, yogurt or cereal.
Mix peanut butter with vanilla yogurt to make the best healthy and delicious dip for apples.
Try spreading peanut butter on chocolate bars, cookies, and s'mores.
Stir a little bit of peanut butter into your hot chocolate.
Melt peanut butter in a bowl and drizzle it on all kinds of things like ice cream, pancakes, waffles, popcorn, salads and more.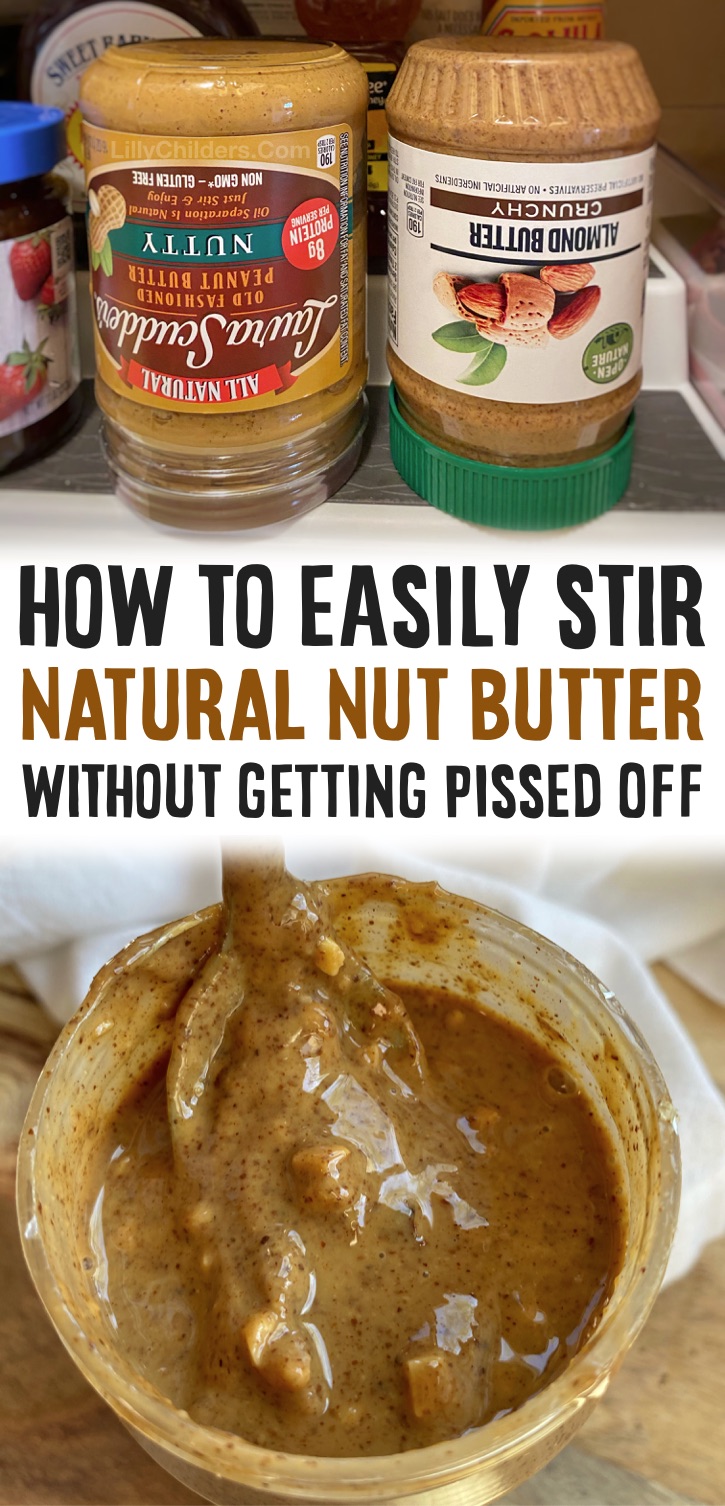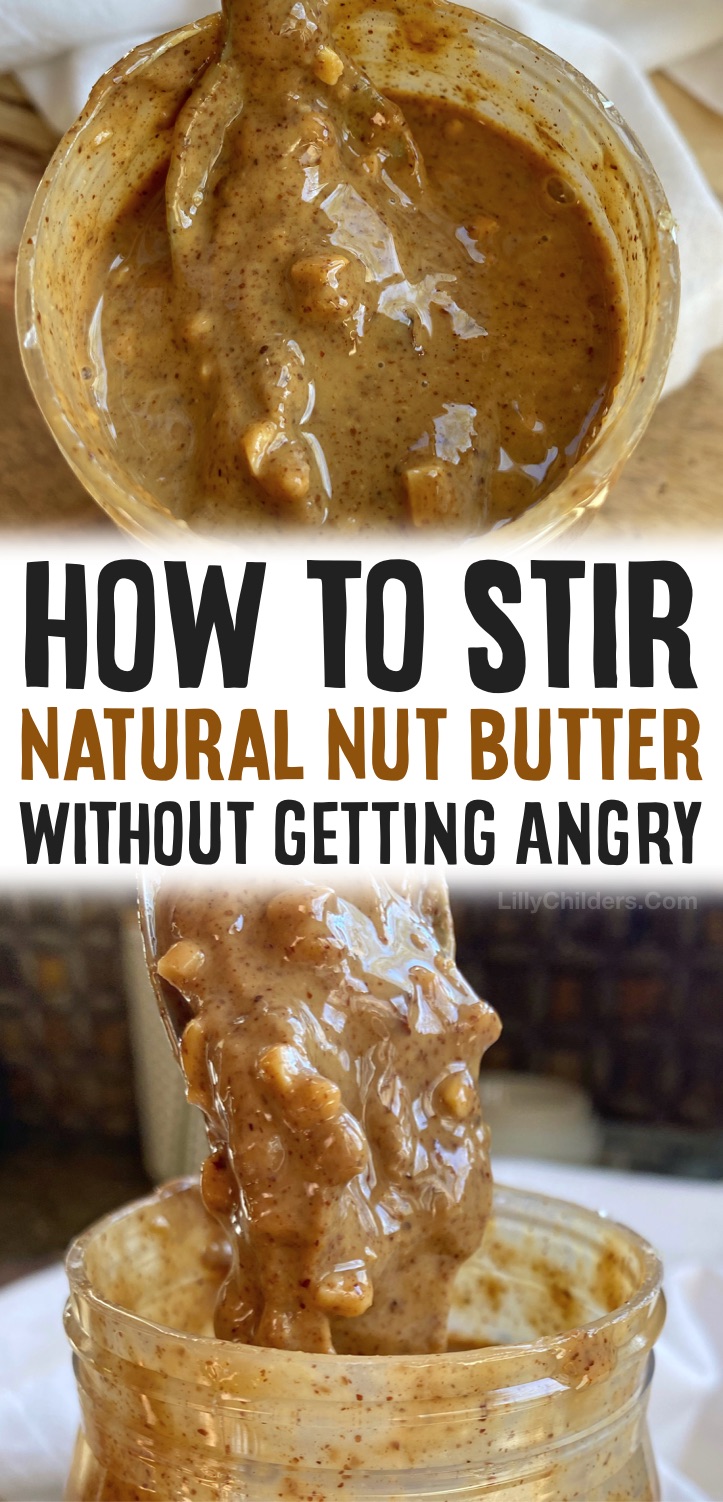 A peanut butter hack everyone should know! 🙂