My family and I recently moved to the Sonoran desert in Arizona, and I have become completely obsessed with the plants here. It's miraculous what can grow in the dry desert dirt! There's more color here than I could have ever imagined, and the succulents and cacti all seem to bloom at different times of the year, making every season more magical than the last.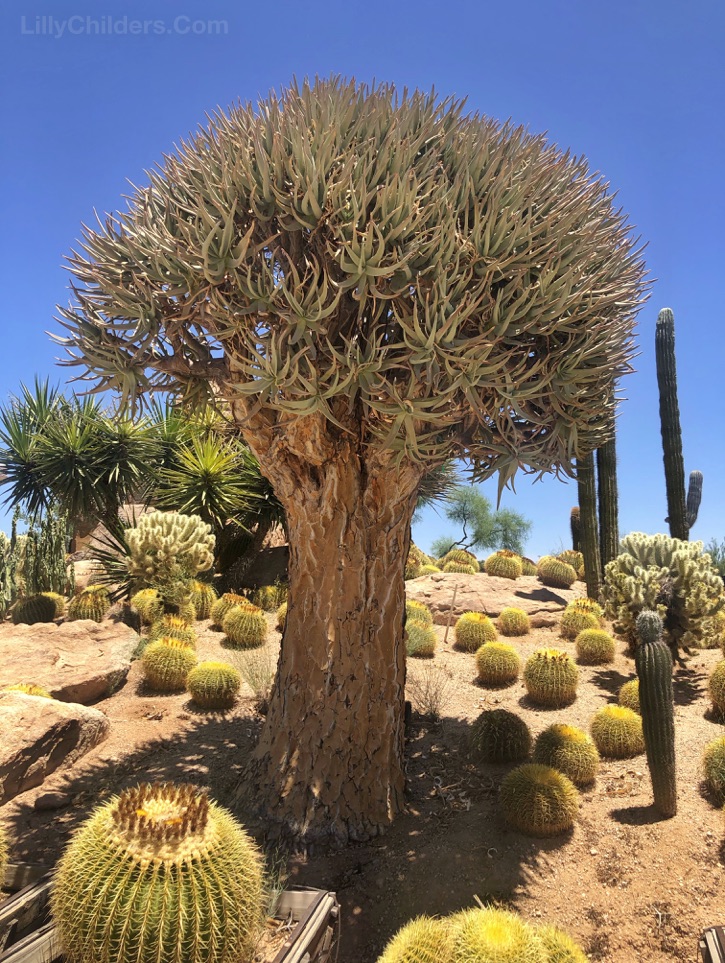 Have you ever seen anything cooler than a quiver tree? This ultra large succulent is originally from South Africa but are quite common here in the northern part of the valley. They certainly aren't native but seem to really enjoy the Arizona sunshine! I spotted this one at a local nursery surrounded by golden barrels.
The cacti here seem to bloom all year round, but the large flowers that blossom are especially amazing in the spring. Unfortunately, they only last for a few weeks before the birds discover them as their lunch.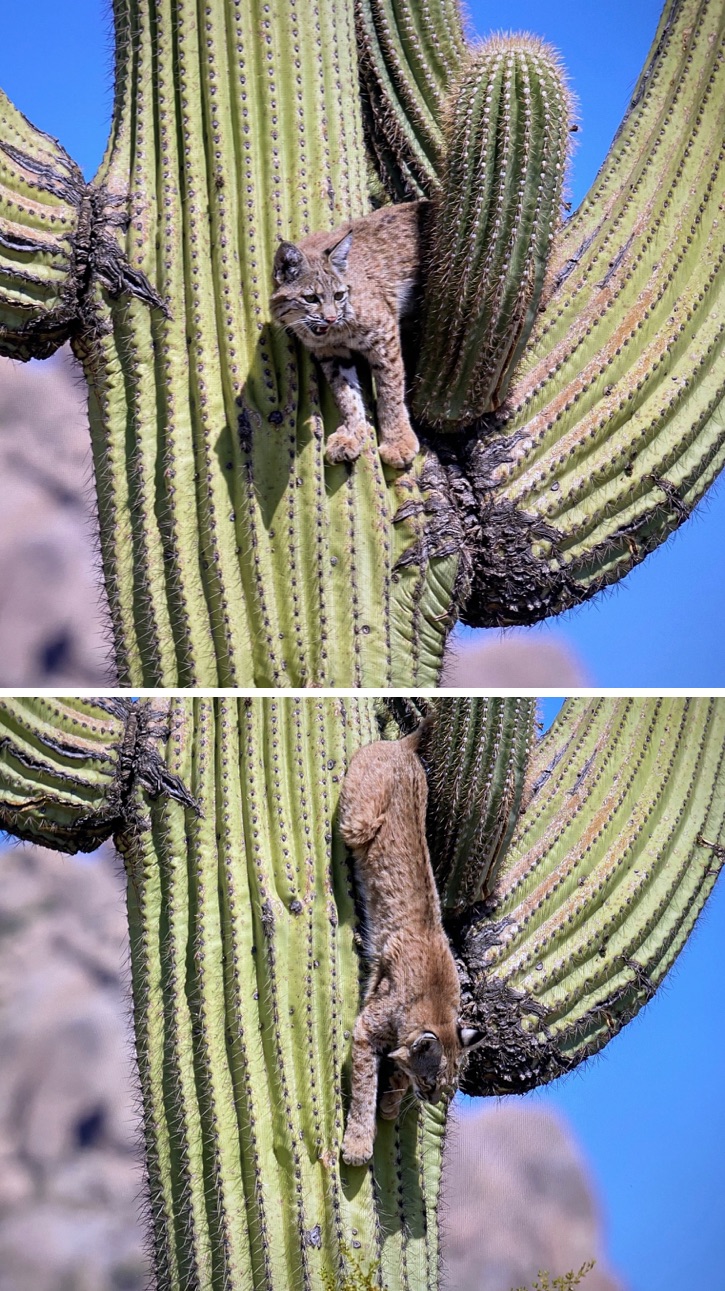 These large saguaro cacti only grow in the this area and live to be a few hundred years old. This was a rare site in my neighborhood to see this bobcat perched all the way on the top! The street was flooded with people trying to get a good photo. This picture will give you a better idea of just how far up there she was. Her poor little paws.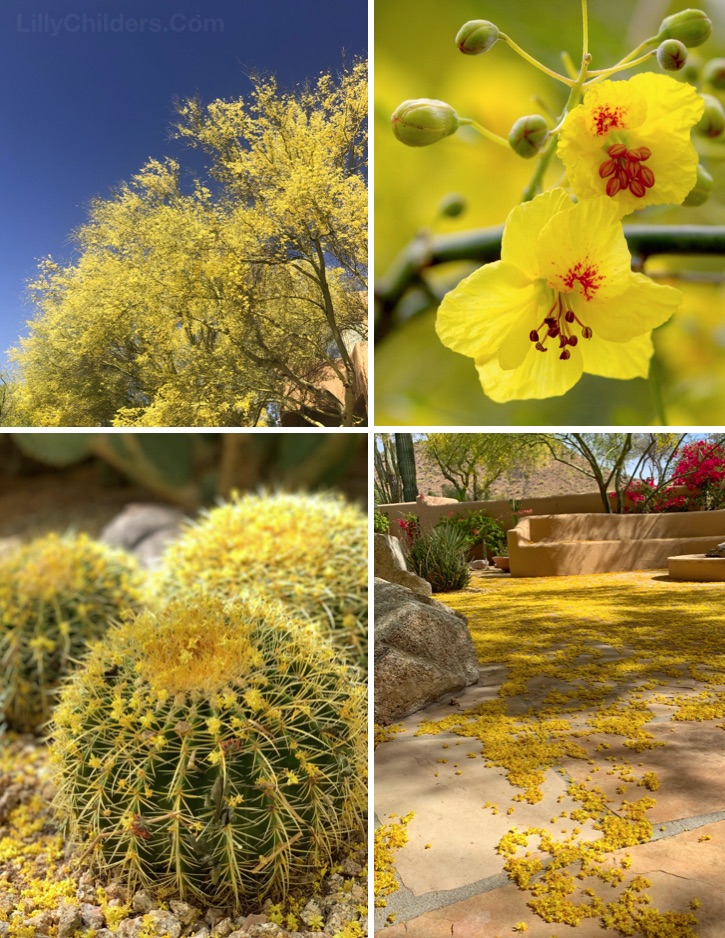 The Palo Verde trees are beautiful but very messy. They bloom with yellow flowers every spring, and then fall when the temperatures reach 100 degrees in late June to July. It looks like fall here in the spring! Our yard is covered in these brilliant, small flowers for a few weeks every year.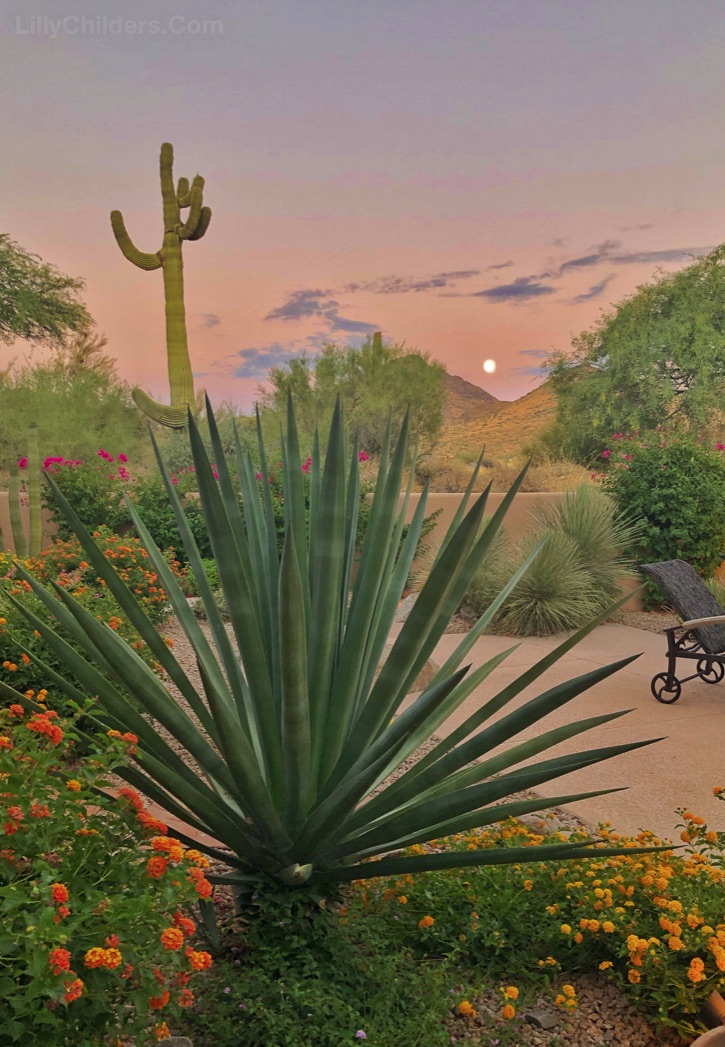 You'll never see a sky like the one in Arizona. The sunsets look like fire in the sky! Sometimes the entire sky lights up a bright orange color making the landscape look like you're on another planet.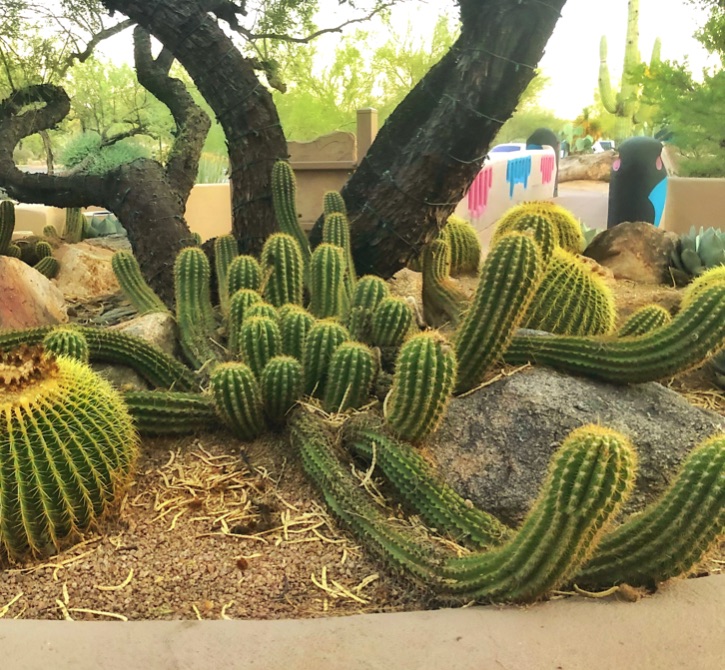 These octopus-looking cacti thrive here. Their arms creep and crawl along the ground as long as 10 feet giving you the impression that they evolved from under the sea.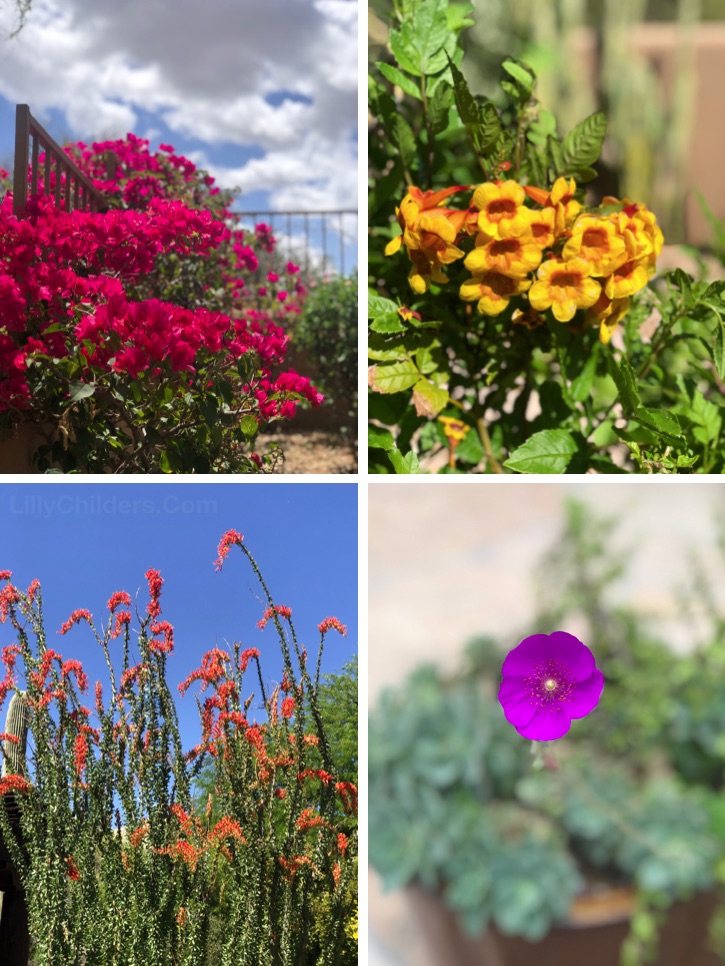 Our yard has more color than anywhere we've ever lived, and all from a dry desert landscape. That purple flower with the pearl center on the bottom right looks like it's floating because the stem was 2 feet long!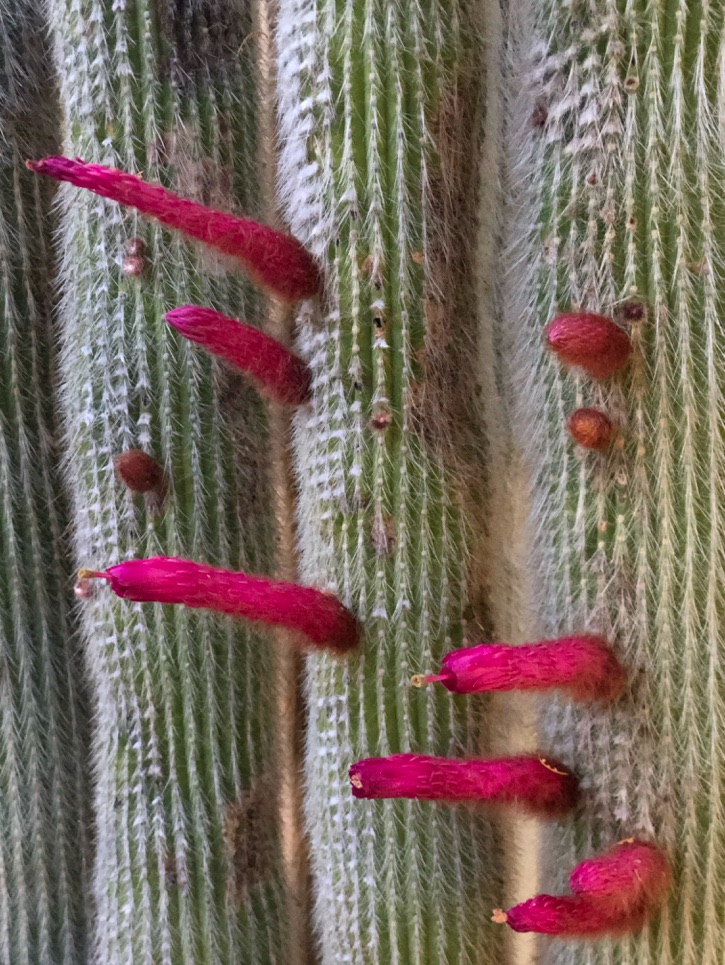 The old man cacti are covered in what looks like short grey hair and have these strange looking "flowers" that protrude in the spring. Definitely looks alien to me.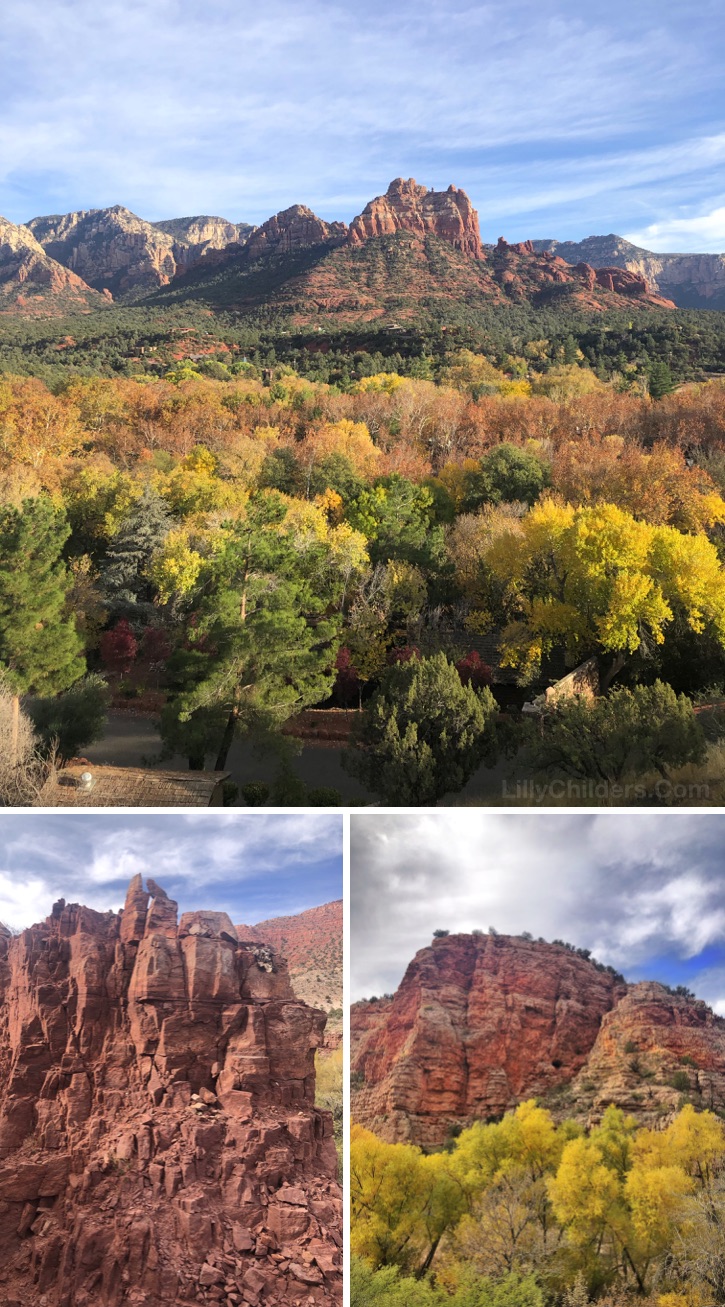 Sedona is just a short 2 hour drive from the Phoenix area, and it's definitely worth the trip. It's probably the most amazing place I've ever been especially in the fall when the trees turn beautiful shades of yellow and orange.